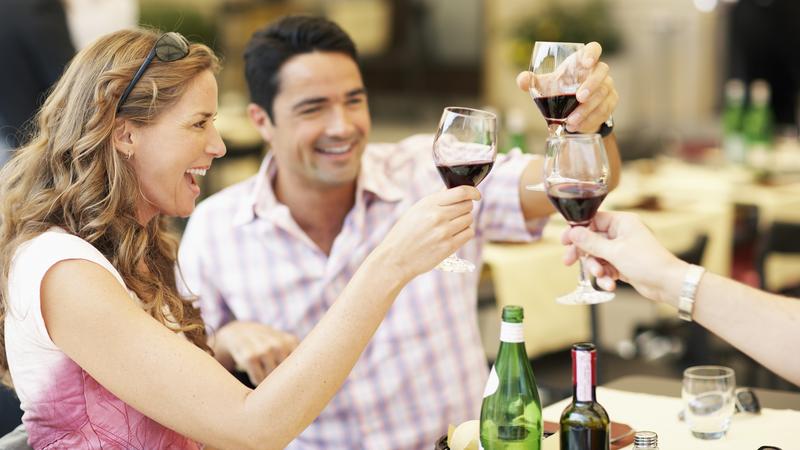 Vacation is vacation, but there is always room for one more relationship.  Maybe you've heard that you always want to talk to the people sitting next to you on the airplane.  I take a more creative approach to meeting new people, but I still also talk to my seatmate.
Here are three approaches that can help to combine relaxation on vacation with potential networking opportunities.
1. Be curious about things that interest you
On vacation, I like to shop and observe the trends and differences between my home state of Minnesota and wherever I am visiting. Store owners and clerks are great for questions about something of interest.
On a recent trip to Hawaii, I happened to be in a store where one side was an upscale shaved-ice business and the other side sells nicely branded clothes and accessories. I commented on a display and boom, there went the conversation. The owner and his brother had another business in San Diego, but were born and raised in Hawaii and just opened this store and launched a new brand, with a fabulous story about home, family and adventure. If I hadn't said what I did, the conversation wouldn't have started.
2. Try new things
Enjoy the adventure of vacation. If you're curious about skydiving or renting bicycles, give it a try. When you explore new activities, you never know what you will learn.
On this particular trip, we went snorkeling, and the instructor showed us a nine-minute film before encouraging us to ask questions of the staff and lifeguards. My husband asked about the route and we received great information. Later, when we went to say thank you, I complimented the guide on his instruction, and that stared a conversation about his volunteer work. Another new connection made just by trying something new and engaging fully.