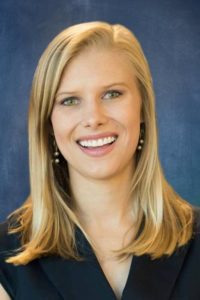 We're privileged to highlight Gallagher in this month's sponsor spotlight! Find out how this TeamWomen Annual Sponsor shares the same values as our organization as Marketplace Consultant Laura Buck sheds light on what it means to be a part of The Gallagher Way.
What drew you to sponsoring TeamWomen?
I'm excited to support TeamWomen and the community of like-minded professional women that it brings together. I see a strong alignment between the TeamWomen culture and what Gallagher refers to as The Gallagher Way – 25 tenets that describe our cultural framework. These heartfelt, shared values that were penned in 1984 by our former Chairman and CEO, Robert E. Gallagher, still hold true today. The following are my personal favorites:
No. 2: "We support one another. We believe in one another. We acknowledge and respect the ability of one another."
No. 6: "We're an open society."
No. 21: "We adhere to the highest standards of moral and ethical behavior."
No. 23: "We are a warm, close Company. This is a strength ‒ not a weakness."
What experiences within Gallagher do you provide specifically for women?
Gallagher provides development programs for our female and male colleagues alike throughout their careers. Guided by seasoned mentors, our intern and extern program allows young professionals to learn about our business. Over the last five years, the Minneapolis team of Gallagher's Benefits and HR Consulting division has averaged 45% female participation in our Gallagher Sales Internship Program (GSIP).
In 2016, we were also awarded a "W" from 2020 Women on Boards in recognition of Gallagher having two women board members (22%). We have received this recognition for five consecutive years, which puts us on their honor roll.
Gallagher is committed to driving an inclusive workplace for the benefit of our clients, employees and the communities in which we live and work. We strive to create a culture of respect and trust that is part of The Gallagher Way heritage and is a source of strength in the marketplace.
What does success mean to Gallagher?
From my perspective as a consultant for the benefits side of our business, I'd say that our holistic, consultative approach helps us optimize clients' total return on their human capital investment. We start with a deep-dive discovery by evaluating the client's workforce dynamics, culture and unique circumstances, and then bring together a select team of specialists in areas such as health and welfare, wellbeing, retirement, human resources and compensation, and training and development to collectively make a recommendation that supports long-term organizational success and sustainability. Ultimately, we aim to positively impact employee engagement, as well as attraction and retention results, while also helping clients to best manage their healthcare costs.
Also, I'm excited to share that our business approach and operating standards have led to our recognition as one of the World's Most Ethical Companies® by the Ethisphere Institute for six years in a row.
Is there any advice you would like to provide to TeamWomen members?
In addition to participating in the events, make the most of your TeamWomen membership by networking with other TeamWomen members. We need to band together to help each of us succeed!
When thinking of Gallagher, what do you want our members to remember and share with their friends/family/peers?
When it comes to helping employers best address key challenges such as attracting, engaging and retaining top talent, and at the same time, controlling increasing healthcare costs, both of which are central to organizational health and growth, Gallagher offers a local presence and a truly collaborative approach supported by a host of global resources.
Personally, I am passionate about making healthcare more accessible, and I strongly feel that I am making a positive impact in the lives of my clients' employees.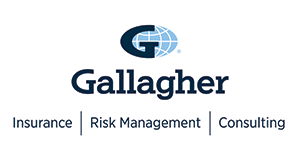 To learn more about Gallagher, click here. You can also find out more about Laura Buck by viewing her LinkedIn profile.