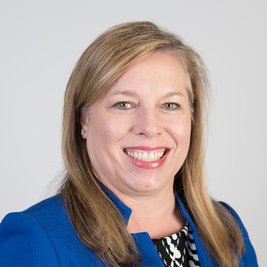 We're privileged to highlight TeamWomenMN Annual Sponsor, Rasmussen College, in this month's Sponsor Spotlight. Patty Sagert talks about what drew her to TeamWomenMN. She outlines the TeamWomenMN characteristics that are in direct alignment those at Rasmussen College which makes it easy to understand why Rasmussen College would sponsor and support TeamWomenMN.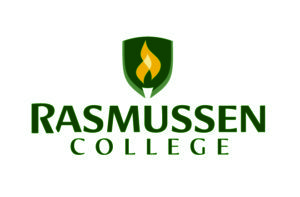 What drew you to sponsoring TeamWomenMN?
When I first learned about TeamWomenMN four years ago, I was drawn to the organization because it was a non-profit built by women for women. It's focus on providing resources and mentoring to empower women of all generations resonated with me. The mission of the organization aligns well with the Rasmussen College mission to empower our students, faculty, and staff to exceed expectations and enrich the community.
What experiences within Rasmussen College do you provide specifically for women?
Rasmussen College is run under the guidance of many strong female leaders; our current president, Dr. Trenda Boyum-Breen being one of them. At Rasmussen College, women are encouraged to be leaders in their fields. Every year we host a Women's Leadership Networking Breakfast where students, faculty and community members engage in inspiring discussions and share useful resources. Additionally, with over half of our student population being female and many of them mothers, we know they are busy balancing their homes and careers. Our learning models, including flexible online and now competency-based education courses, are conducive to people with busy schedules that need flexible options.
How do the students at Rasmussen College support other women around them, professionally and personally?
The Rasmussen College mission is dedicated to supporting lifelong learners and working to meet the evolving needs of our diverse communities. This dedication is reflected in our culture and can be seen across our interactions. Students are encouraged to support each other and help others achieve their educational and professional goals. We offer the Rasmussen College Change a Life Scholarship where students can nominate someone in their life to encourage them to pursue their dreams and achieve a college degree. We see women encouraging other important women in their lives to pursue an education and ultimately with the help of the scholarship, achieve their dreams.
What does success mean to Rasmussen College?
At Rasmussen College, success means helping our students channel their passions into a profession they will enjoy and excel at. Success means equipping our students to be contributing members to our diverse communities.
What are three things that you tell your students to do in order to become successful?
In order to be successful, I tell my students to first and foremost be committed to their studies and have grit. Secondly, always have a good plan B and C. There are going to be a lot of great big things that happen in life, but there are also going to be unexpected roadblocks. It is important to always look ahead and prepare. Finally, your experience is what you make it. Engage with instructors and interact with your peers. With a positive growth mindset, you can be successful.
Any advice you would like to provide to TeamWomenMN members?
Similar to the advice I tell my students, the experience with TeamWomenMN is what you make of it. Maximize your membership and engage with your fellow members. Always be willing to learn from those around you and utilize the resources in front of you. Finally, be present and soak up all of your experiences with TeamWomenMN.
When thinking of Rasmussen College, what do you want our members to remember and share with their friends/family/peers?
Rasmussen College is dedicated to breaking down barriers and making a college education accessible to all. We support all students, including adult learners, by providing a student centric, flexible and supportive environment. Rasmussen College believes in the importance of preparing students to navigate and thrive in our increasingly digital economy. Our female students are encouraged to pursue traditionally male dominated fields such as data analytics, criminal justice, and business management.
Learn more about Rasmussen College here: http://www.rasmussen.edu/
Learn more about Patty Sagert, Blaine Campus Director | Operations Director | Services Director | TeamWomenMN Board of Directors | TeamWomenMN Strategic Planning Chair  by viewing her LinkedIn profile here:  https://www.linkedin.com/in/pattysagert/