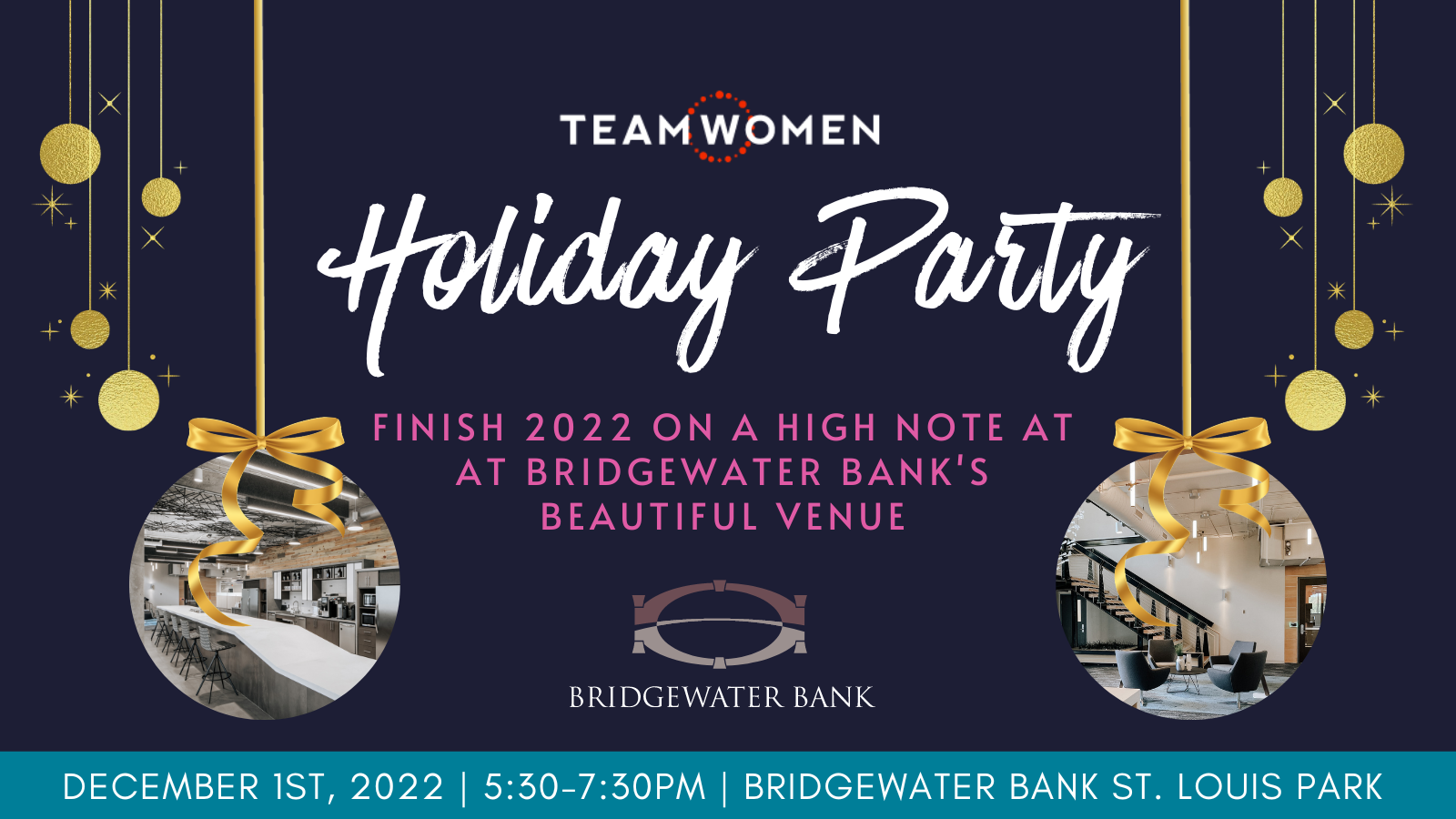 2022 Holiday Party
December 1, 2022 @ 5:30 pm - 7:30 pm CST - $40 – $60
Finish 2022 on a high note at the TeamWomen 2022 Holiday Party at Bridgewater Banks beautiful venue with the most "instagrammable" staircase,  a hand painted mural featuring local artists and breathtaking views of the Minneapolis Skyline! In partnership with our 2021 WaveMaker Awards Honoree Grace Berbig, founder of Letters of Love, you can create a handmade card sent to children in hospitals around the world all while connecting with powerful women leaders that work in various industries with a shared goal of inspiring and supporting women leaders.
Are you a new member this year? Join us for our 2022 New Member Reception in advance of the Holiday Party. All new members will get together from 4:30-5:30 PM to network and enjoy a complimentary cocktail! New members will need to register for the Holiday Party, but there will not be a charge to attend the reception beforehand.
Enjoy appetizers, a cash bar, and a door prize drawing.
Thank you to our generous sponsors: Mille Lacs Corporate Ventures & Bellisio Foods.
Thank you to our generous sponsors: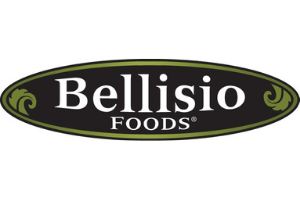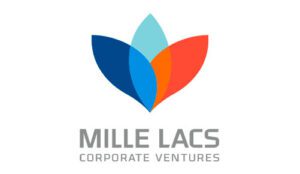 Refund Policy: Attendees can receive refunds up to 7 days before the event start date. Please contact Amy Marie Lemanski at amy-marie@teamwomenmn.org for more information.
TeamWomen COVID-19 Protocols:
With regard to all upcoming events, please be advised that TeamWomen is following MN State and CDC guidelines: *
We will allow the maximum number of attendees per venue and social distancing will not be required.**
We will not require attendees to wear masks/face coverings. However, as MN and CDC guidelines state, we strongly recommend that anyone not fully vaccinated continue to wear face coverings.**
* Please refer to the links below for more information.
** Note: Protocols are subject to change based on individual venue policies, as well as any State/CDC updates.
Related Events