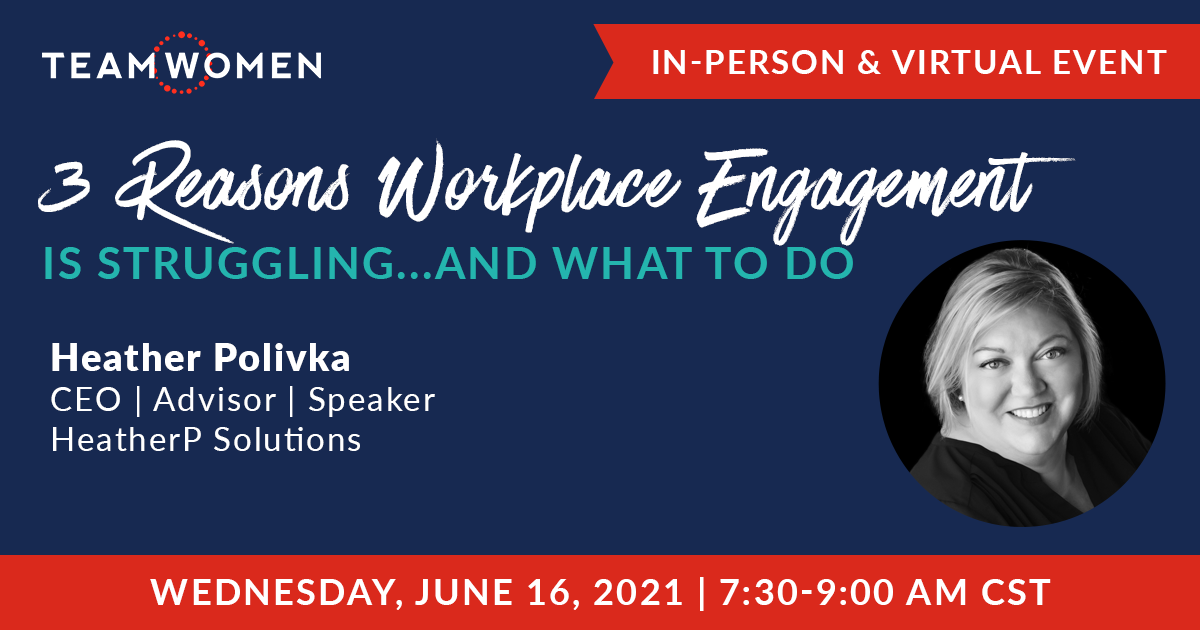 (VIRTUAL) 3 Reasons Workplace Engagement Is Struggling…and What to Do
June 16, 2021 @ 7:30 am - 9:00 am CDT - $20 – $30
Note: This is the virtual registration page for our hybrid in-person/virtual event.
What is keeping CEOs, leaders, managers, and employees up at night? The economy? How "we work" will evolve? Employee burnout? Or trying to keep the best people working alongside you?
Culture and employee engagement have never been more important. There is a lot of great information around culture and engagement. Leaders and managers understand that their approach to culture and engagement today is the key to retaining great people. Top-performing CEOs prioritize culture and engagement. Data shows that culture drives higher returns when considered as part of the investment equity for M&A. Employees want to work at a place that leverages all their skills and experience, in a positive and energizing manner, to make a difference.  Study after study shows that strong employee engagement drives higher customer satisfaction, productivity, and profitability.
With all this great insight, and desire at all levels to create great places to work, why do we continue to struggle? Why have engagement levels remained mostly stagnant for the past two decades?
From inception to execution, we will explore the three reasons why most culture and engagement work is struggling in our new normal. Most importantly, we will look at what you can do about it in your company, large or small, from the top-down or bottom-up.  Everyone has a role to play in creating our work cultures and experiences.
During this session, we will explore how you can do your part. You will walk away understanding the most common gaps in engagement, why we struggle, and how to be successful in creating a great place to work.
Learning objectives:
Appreciate the critical importance of culture and employee engagement to driving revenue, increasing customer satisfaction, and creating a competitive advantage in the marketplace.
Discover the top three reasons why culture and employee engagement work is struggling to make a meaningful difference in many teams and companies.
Heather Polivka
Heather Polivka, CEO of HeatherP Solutions, marries marketing expertise with HR know-how and operations to drive business success through employee success. She has a record of driving brand awareness and revenue growth for industry leaders including UnitedHealth Group and Target. Prior to launching HeatherP Solutions, Heather established UnitedHealth Group's global employer brand, marketing strategy, and marketing infrastructure. She led a key aspect of the organization's culture work, serving as a critical linkage between the marketing and human resource organizations while reporting to the Chief Officers for both.

With HeatherP Solutions, Heather is helping businesses drive revenue, expand innovation, and fuel growth by addressing workplace culture, breaking down silos, optimizing ways of working, and improving employee engagement. Heather holds an MBA in Marketing and Strategy from Purdue University.
Thank you to our generous sponsor: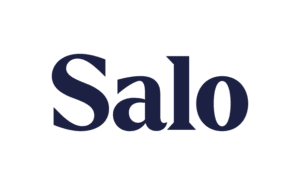 Refund Policy: Attendees can receive refunds up to 7 days before the event start date. Please contact Susan at susan@teamwomenmn.org for more information.
Related Events