Creating a Path of Intention | Lisa Brezonik, President of Salo | Power Luncheon
September 4, 2019 @ 11:30 am - 1:00 pm CDT - $35 – $55

[av_button label='Purchase Tickets' link='https://www.eventbrite.com/e/creating-a-path-of-intention-lisa-brezonik-president-of-salo-power-luncheon-tickets-59852102249′ link_target='_blank' size='medium' position='left' icon_select='yes' icon='ue8cb' font='entypo-fontello' color='theme-color' custom_bg='#444444′ custom_font='#ffffff']
Lisa Brezonik is president of Salo, a firm that matches organizations with senior finance, accounting, and HR consultants, so both parties can accomplish their goals. It's a fitting job for Lisa who has built her career around helping people and organizations grow and thrive.
Lisa joined Salo in 2015 as CTO and was promoted to COO before becoming president. Immediately before Salo, she spent eight years as owner of Brezonik Consulting, an executive coaching and organizational consulting firm that worked with clients in a wide variety of industries and sizes. She also held human resources leadership roles at several national and international companies, including RBC Dain Rauscher, Integ, and Room & Board.
In addition to her "day job," Lisa is an author and devoted board member. Her book, Fire Yourself! Reignite Your Career and Live Your Life with Intention, provides tools that help established professionals figure out where to go next, professionally and personally. She is also recently wrapping up an eight-year tenure on the Ann Bancroft Foundation board.
Join us for this inspirational luncheon as Lisa shares her leadership story, while giving insight into consulting as a career, the power of mentoring, and the gig economy!
Thank you to our generous sponsor: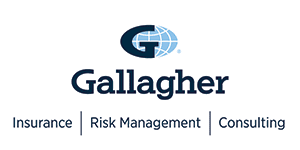 Refund Policy: Attendees can receive refunds up to 7 days before the event start date. Please contact Susan at susan@teamwomenmn.org for more information.