The Dandelion Effect: Changing Your Mindset from Punishment to Empowerment | Veterans Day
November 4, 2020 @ 11:30 am - 1:00 pm CST - $15 – $25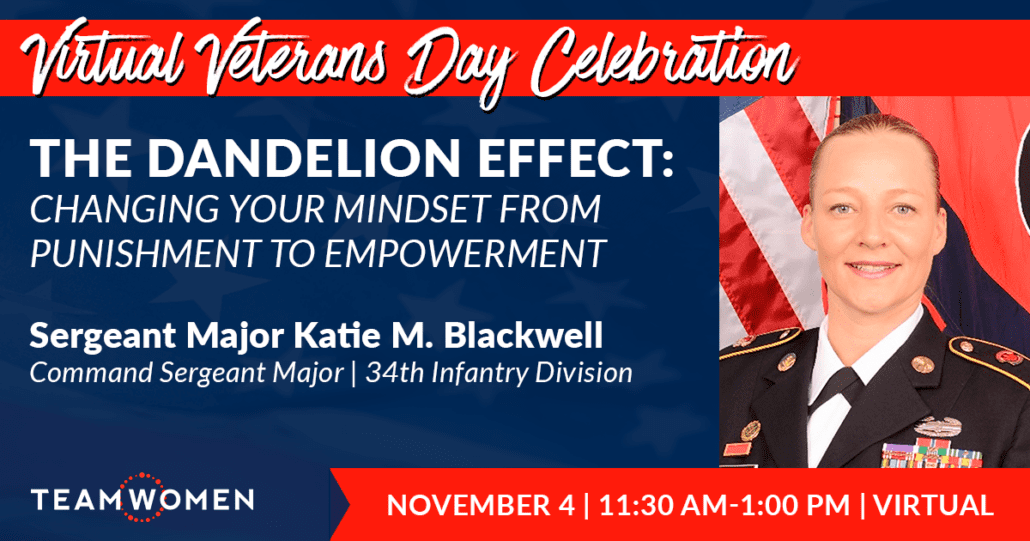 [av_button label='Register Now' link='https://teamwomenmn.z2systems.com/eventReg.jsp?event=334&' link_target='_blank' size='medium' position='left' icon_select='yes' icon='ue8cb' font='entypo-fontello' color='theme-color' custom_bg='#444444′ custom_font='#ffffff']
Join TeamWomen on November 4th for a VIRTUAL talk to honor and recognize Veterans Day. Be inspired as Sergeant Major Katie M. Blackwell shares her story on changing your mindset from punishment to empowerment.
Sergeant Major Katie M. Blackwell
Sergeant Major Katie M. Blackwell started her military career 23 years ago in the MN Army National Guard, 34th Military Police Company. She is currently serving as a Command Sergeant Major in the 34th Infantry Division's, Headquarters of the Headquarters Battalion. Her previous assignments include the Brigade Operations Sergeant Major for 84th Troop Command, the Senior Enlisted Advisor for the MN Chemical, Biological, Radiological, Nuclear, Explosives, Enhanced Response Force Package (CERF-P), Rear Detachment Command Sergeant Major of the 682nd Engineer Battalion, 434th Chemical Company, Equal Opportunity Advisor, and Operations Sergeant for the Training Support Unit. She has participated in numerous statewide activations, training missions in Germany and Norway, and deployed to Bosnia-Herzegovina and Iraq.
SGM Blackwell was deployed for almost 2 years, and she was the Convoy Escort Team Non-Commissioned Officer in Charge and scout vehicle truck commander on 168 combat escort missions throughout the Iraqi theater. During combat operations, she was awarded the Purple Heart, Bronze Star and Combat Action Badge during her deployment.
On her civilian side, SGM Blackwell works for the Minneapolis Police Department as the Commander of the Training Division. Prior to that, she was the Lieutenant of Leadership and Professional Development Programs. Throughout her career she has served as a Homicide Detective, Supervisor for the S.W.A.T. Crisis and Hostage Negotiator Team, Violent Criminal Investigation Team; Assault, Sex Crimes and Narcotics Investigator, Violent Offender Task Force and Patrol Supervisor.
She is a graduate of Saint Mary's University of Minnesota with a Master's Degree in Public Safety Administration and the Northwestern University School of Police Staff and Command. She is an adjunct professor at Saint Mary's University teaching police leadership. SGM Blackwell's husband Steve also served in the U.S. Army and is a combat Veteran. Steve and Katie are from Minneapolis and have two children, Kristyn and Cassie.
Thank you to our generous sponsors: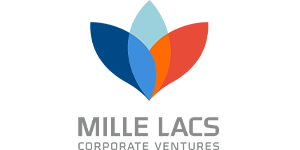 Refund Policy: Attendees can receive refunds up to 7 days before the event start date. Please contact Susan at susan@teamwomenmn.org for more information.
Related Events