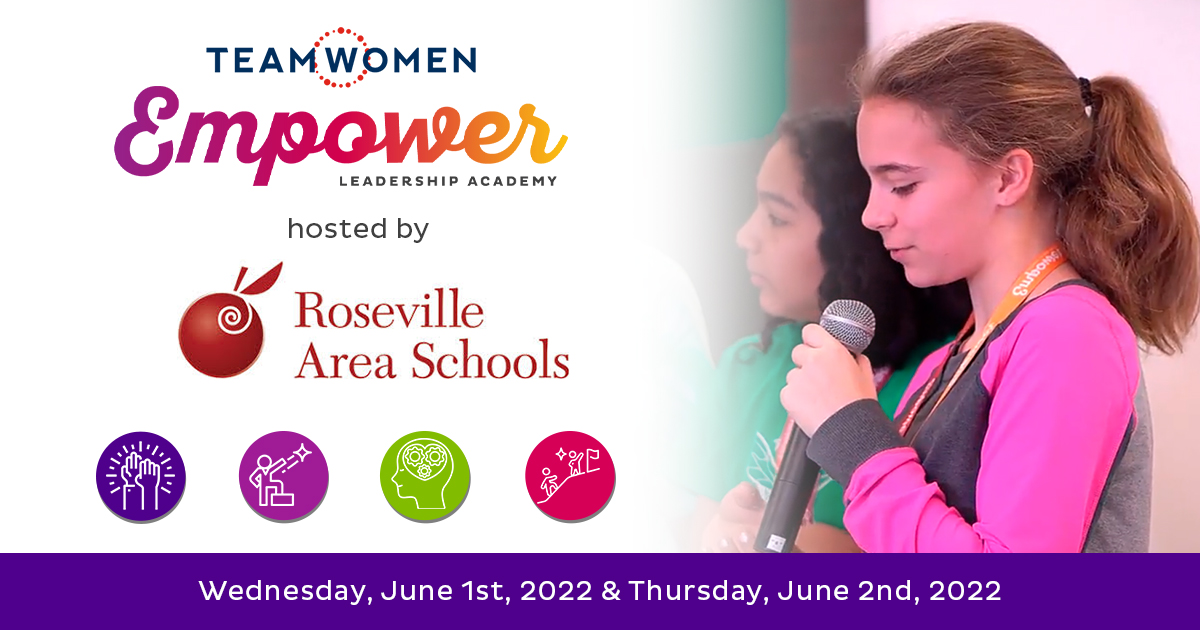 Empower Leadership Academy Hosted By Roseville Area High School
This is a private academy meeting.
We're excited to hold an Empower Leadership Academy for Roseville Area High School! Empower recognizes that kids of all ages need to focus on emotional and mental wellness every day. Throughout our program, participants will be given the tools to increase their self-awareness, improve self-regard, understand that relationship building is the essence of happiness, and strengthen their outlook on life.Developing leadership skills, building confidence, and strengthening resilience require training and practice daily. We provide a safe and interactive environment to learn, grow, and develop new skills. This interactive learning environment engages students to talk with their peers about what they are facing today.
Coaches
Kiara Buford
Julieta Piox
Erin Bakke | Program Manager
Related Events