Fitness Bootcamp with Chris Freytag at a Lake Minnetonka Estate
September 12, 2020 @ 9:00 am - 9:45 am CDT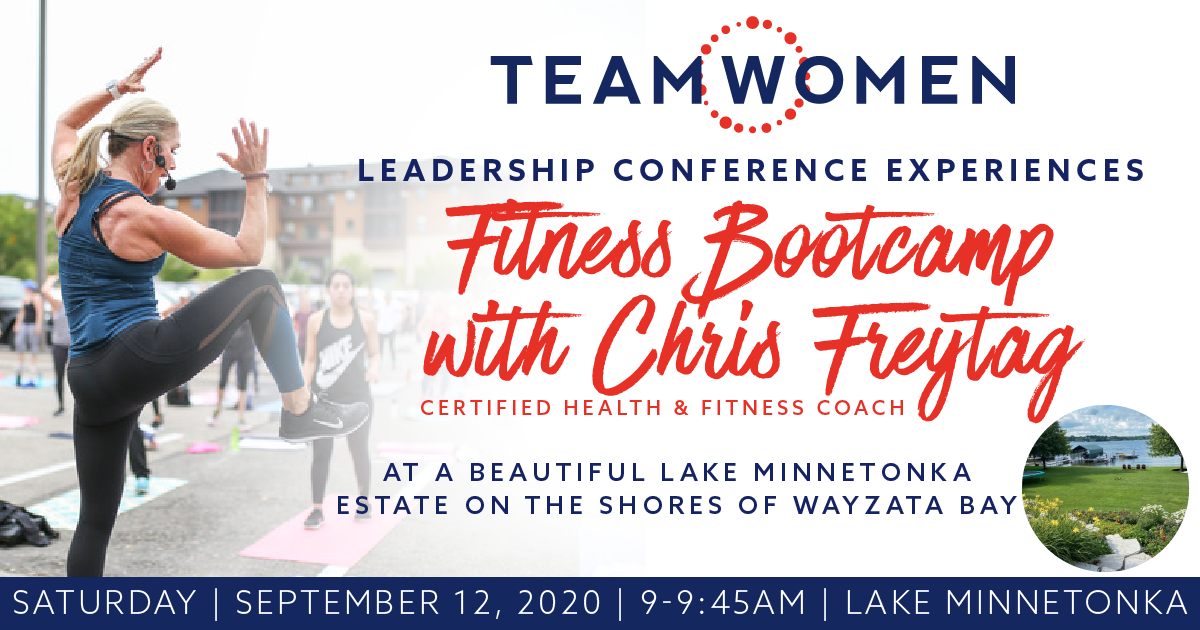 [av_button label='Register Now' link='https://teamwomenmn.z2systems.com/eventReg.jsp?event=253&' link_target='_blank' size='medium' position='left' icon_select='yes' icon='ue8cb' font='entypo-fontello' color='theme-color' custom_bg='#444444′ custom_font='#ffffff']
Join fitness expert and TV personality Chris Freytag on September 12th at 9 AM for an amazing outdoor bootcamp at a beautiful Lake Minnetonka estate on the shores of Wayzata Bay. Challenge yourself to work hard during fun drills incorporating both strength and cardio. Don't be afraid if you're not in shape, modifications will be given. Guaranteed fun will be had by all. All levels are welcome. Bring your own mat for a 45-minute session.
Proceeds generously donated to TeamWomen.
Note: If it rains, the date will be rescheduled to September 13 at 9 AM.
The mission of TeamWomen is to inspire women to rise together. Through nearly 40 professional development opportunities throughout the year that include a focus on health and wellness, networking, and mentoring, we provide a safe, comfortable space for women to connect, grow, and be inspired. Our sister organization, Empower Leadership Academy, provides personal growth opportunities for young girls in 5th-12th grade. Our expert coaches guide cohorts through mental wellness, confidence, resilience, and leadership. Please consider making a donation to support our work!
Related Events