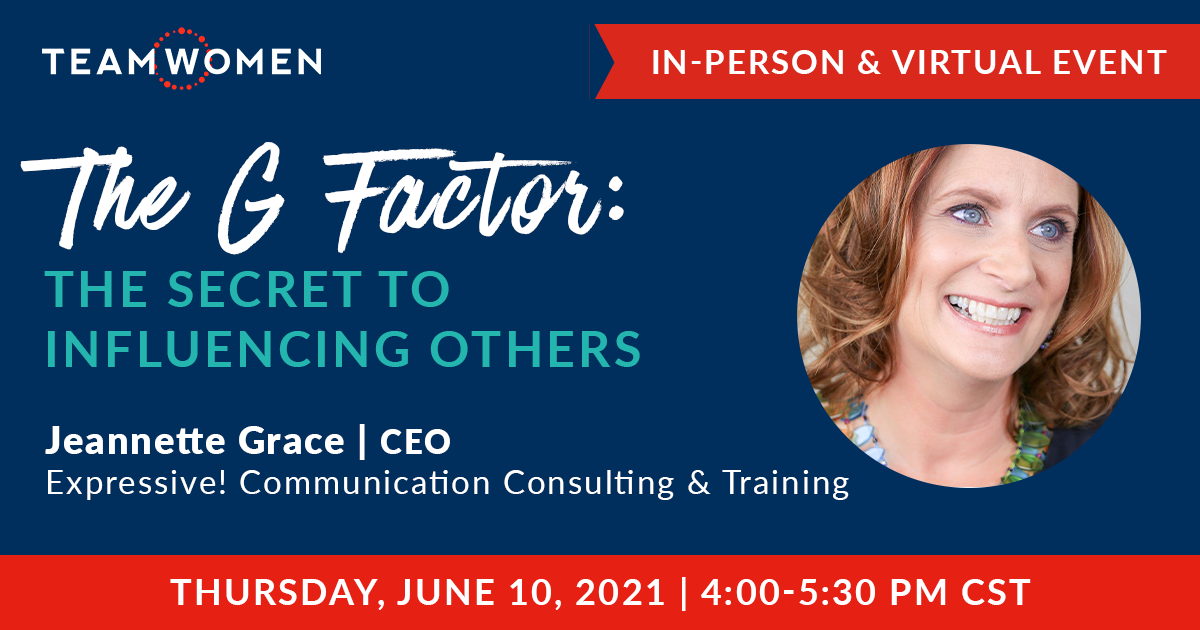 (IN PERSON) The G Factor: The Secret to Influencing Others
June 10 @ 4:00 pm - 5:30 pm CDT - $35 – $55
Note: This is the in-person registration page for our hybrid in-person/virtual event.
We realize that not everyone is experiencing the effects of COVID-19 the same. In an effort to meet the needs of all our members, we are offering a hybrid in-person/virtual event to give those not in a high-risk situation, or who are comfortable meeting in person, the chance to connect and network. The in-person event will be limited to 15 people (or how many we can have according to current COVID-19 restrictions) and requirements will be followed. Masks are required. If you're seated at a table, you can remove it. However, any movement throughout the space requires a mask. We are also offering a livestream of the event for those who would prefer to attend virtually.
***
Each of us has the power to draw people to us or repel them. Which do YOU do?
Your "G Factor" is your gravitational pull — your ability to draw people to you. People who want to work with you or for you, seek your advice, and trust you. G Factor impacts your success.
Over 800 working people across the United States were surveyed, and they weighed in on who they preferred working with and why. With their input, eight different G Factors that everyone needs to increase their gravitational pull were unlocked.
Key learning objectives:
Understand what G Factor is.

Learn 2 of the eight G Factors and what might be stopping yours.

Find out how to increase your G Factor.
Jeannette Grace's book, G Factor: 8 Secrets to Increasing Your Gravitational Pull at Work, is available to purchase on her website.
Jeannette Grace
Jeannette Grace is a communication and training/development expert with over 20 years of experience. She helps leaders build psychological safety in their organizations and remove communication roadblocks that get in the way of engaged employees, strong teams, and trusted leadership.
Her curiosity about people, their life stories, and human behavior led her to a career of creating better workplaces. As a communication expert and people lover, with a master's degree in communication and minor in psychology, she understands why people get along (and don't get along) and how people work well together (and don't work well together). For over 25 years, Jeannette has been teaching companies and their people how to use powerful communication to do better and be better.
She is also the author of G Factor: 8 Secrets to Increasing Your Gravitational Pull at Work.
Thank you to our generous sponsor: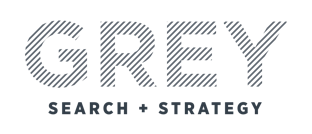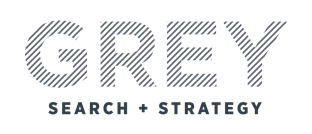 Refund Policy: Attendees can receive refunds up to 7 days before the event start date. Please contact Susan at susan@teamwomenmn.org for more information.
Related Events