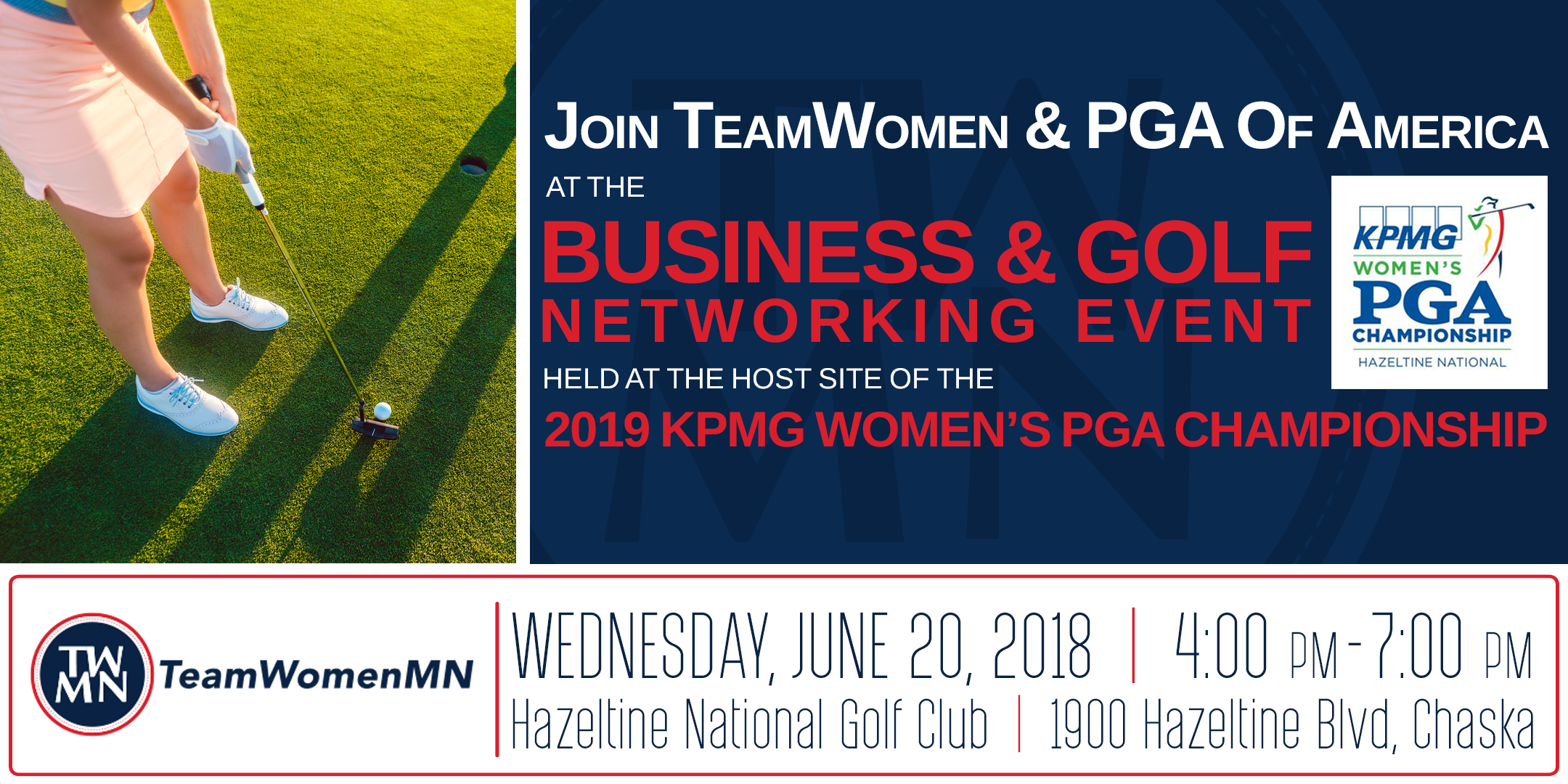 [av_button label='Purchase Tickets' link='https://www.eventbrite.com/e/business-golf-networking-event-tickets-45452827631′ link_target='_blank' size='medium' position='left' icon_select='yes' icon='ue8cb' font='entypo-fontello' color='theme-color' custom_bg='#444444′ custom_font='#ffffff']
Join TeamWomenMN and executives from the PGA of America at our upcoming Business & Golf Networking Event on June 20th! In anticipation of the 2019 KPMG Women's PGA Championship, this event will be held in the indoor simulator room of the championship's host site, Hazeltine National Golf Club in Chaska, MN.
During this relaxed event, Savannah Stone, Hazeltine National Assistant PGA Pro, will offer a short overview of basic golf "need to knows" as well as provide a quick demonstration. This event is for all levels – beginners to advanced – all are welcome and encouraged to attend.
You can have fun practicing your golf swing at their two golf simulators and try sinking putts on their contoured putting green. There will be a couple of contests in which each winner will receive (2) tickets to the 2019 KPMG Women's PGA Championship.
We sincerely hope you'll join us at this learning session about "working golf", so you can confidently accept your next invitation to the course. Enjoy complimentary appetizers and cash bar!
AGENDA:
4PM – Doors Open
430PM – 5/515PM – Introduction
Katy Burke – TeamWomen remarks
Renee DeLosh – 2019 KPMG Women's PGA Championship remarks
PGA Professional – basic "need to know's" and quick demonstration
515 – 7 – Networking, Putting/Swing Contests