LA Galaxy vs. Minnesota United FC Soccer Game & Pre-Party
October 21, 2018 @ 2:00 pm - 5:30 pm CDT - $25 – $45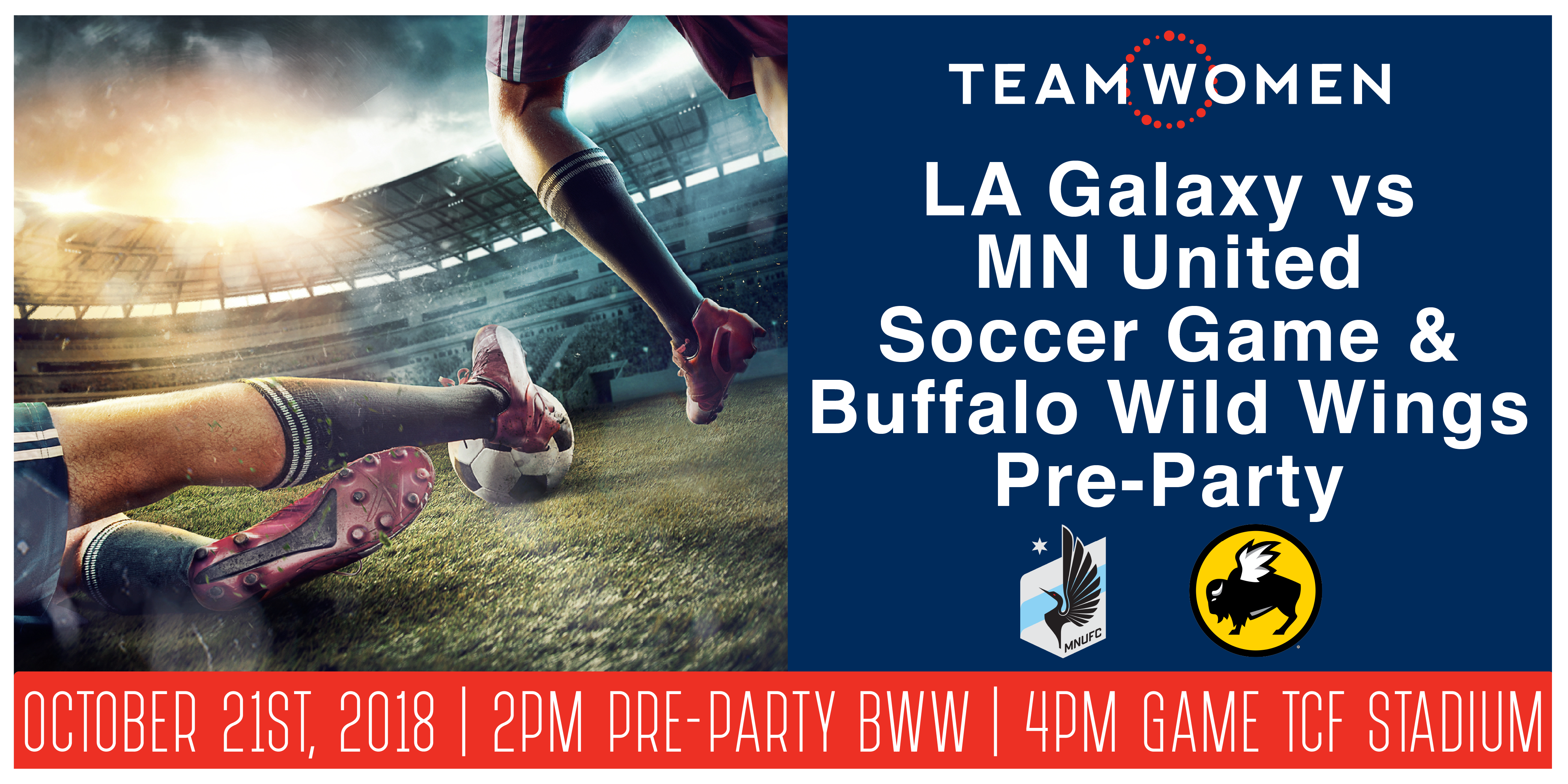 [av_button label='Purchase Tickets' link='https://www.eventbrite.com/e/la-galaxy-vs-minnesota-united-fc-soccer-game-pre-party-tickets-49556532924′ link_target='_blank' size='medium' position='left' icon_select='yes' icon='ue8cb' font='entypo-fontello' color='theme-color' custom_bg='#444444′ custom_font='#ffffff']
Be a part of soccer history as Minnesota United FC attempts to break the Minnesota soccer attendance record with 50,000 people on October 21 against the LA Galaxy! Enjoy a post-match performance, unveiling of Allianz Field, reduced concession prices, and Target's Bullseye Fan Zone which includes free food, giveaways, a soccer skills challenge, music, and more.
A complimentary pre-party will be held at Buffalo Wild Wings across the street at 2 PM. Join us as we get ready for an exciting match!
TeamWomen will have a block of tickets to offer attendees; however, if the block sells out, you can purchase your tickets at a discounted rate by contacting Elizabeth Benjamin at Elizabeth.b@mnufc.com or (763) 331-8772.
We can't wait to see you there!
Related Events