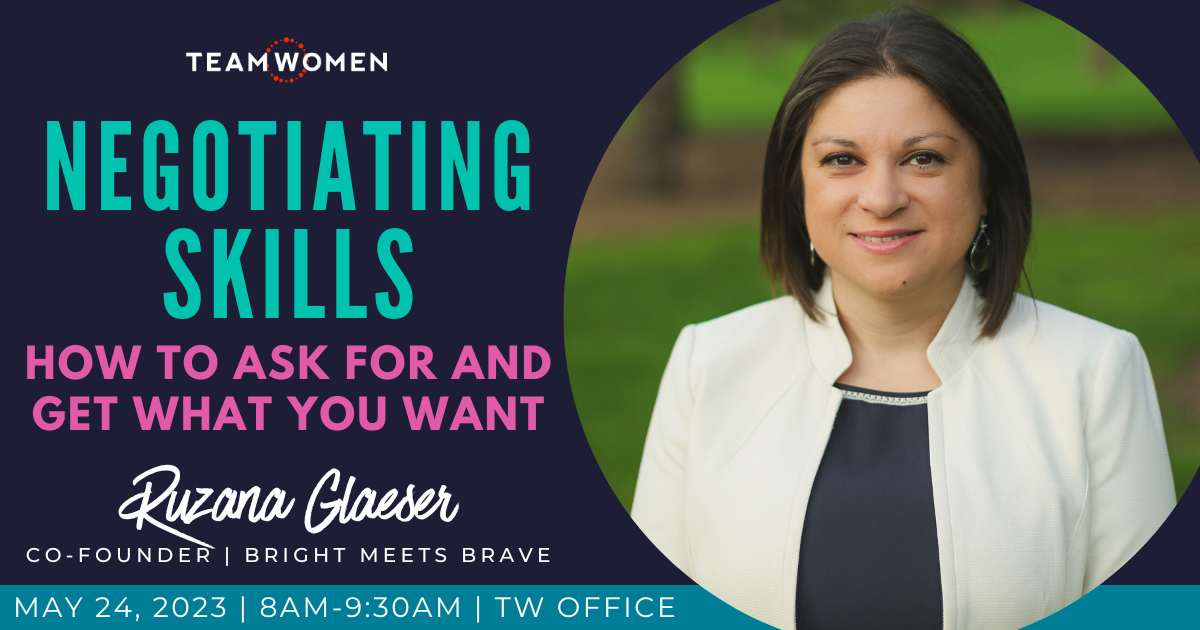 Negotiating Skills: How to Ask For & Get What You Want
May 24 @ 8:00 am - 9:30 am CDT - $25 – $45
You can't get what you want if you don't ask for it!
Fact: Women are great negotiators when they negotiate on behalf of others. But when the time comes to ask on our behalf, we often don't know how to go about it or even where to start.
At this event, you will learn how to prepare effectively for negotiation so you can deliver a successful ask!
Ruzana Glaeser, Co-Founder of Bright Meets Brave, will share their methodology that empowers women to ask on their behalf. They strongly believe in the saying, "Fail to prepare or prepare to fail." This is why they begin with the most critical step in any negotiation – preparation. You will walk out with actionable insights and a roadmap on:
how to find your worth

get comfortable with asking for more

the power of timing of the ask

how to address the fear of backlash
Ruzana Glaeser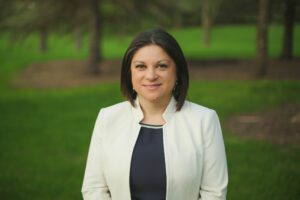 Ruzana Glaeser, a co-founder of Bright Meets Brave, is a negotiation expert on a mission to eliminate the gender pay gap. Bright Meets Brave works with individuals and companies to empower women to negotiate on their behalf and equips companies to eliminate gender pay discrepancies throughout the hire-to-retire cycle. 
Aside from the busy business world, Ruzana feeds her passion for empowering women through researching, mentoring, and connecting.
Related Events