Power Luncheon | Gloria Perez | CEO | Jeremiah Program | Embracing Your Past to Guide Your Future
January 23, 2019 @ 11:30 am - 1:00 pm CST - $25 – $45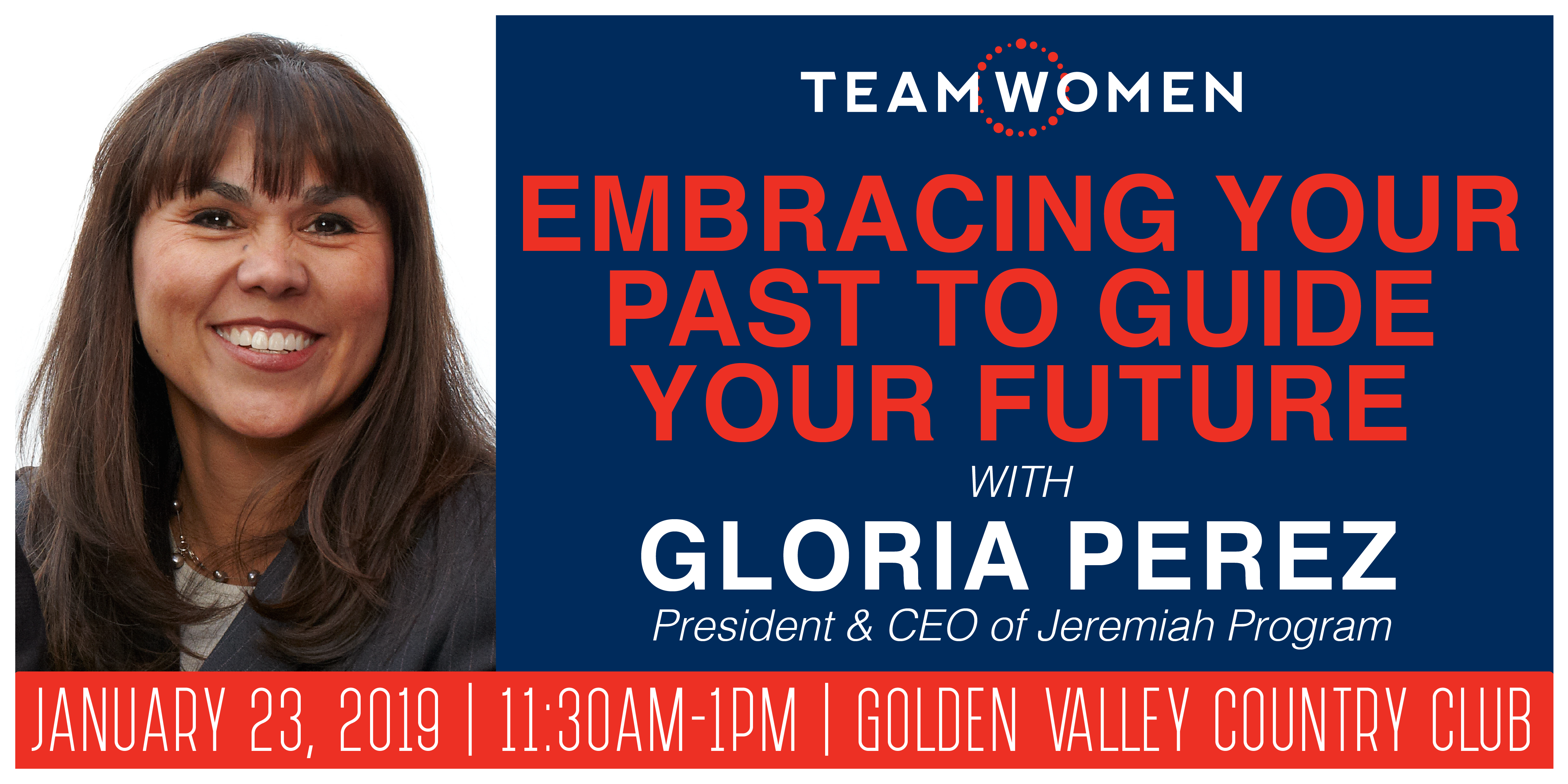 [av_button label='Purchase Tickets' link='https://www.eventbrite.com/e/power-luncheon-gloria-perez-ceo-jeremiah-program-embracing-your-past-to-guide-your-future-tickets-51588291970′ link_target='_blank' size='medium' position='left' icon_select='yes' icon='ue8cb' font='entypo-fontello' color='theme-color' custom_bg='#444444′ custom_font='#ffffff']
Gloria Perez, President & CEO of Jeremiah Program
Gloria Perez is President & CEO of Jeremiah Program, a leading national nonprofit whose proven, holistic approach transforms families from poverty to prosperity two generations at a time.
Headquartered in Minneapolis, MN, Jeremiah Program is an innovator and thought leader in the delivery model of this two-generational anti-poverty solution for determined single mothers and their children. Jeremiah currently operates programs in seven cities in five states (Minnesota, Massachusetts, New York, North Dakota, and Texas) and consistently receives requests from leaders across the country who are interested in bringing the program to their communities.
Since joining Jeremiah in 1998, Perez has become one of the country's leading experts in two-generation strategies to reducing poverty. As an Ascend Fellow at the Aspen Institute, she is working with leaders from across the country to drive innovative ideas and proven strategies to help families achieve educational success and economic security. She was one of two fellows selected by Ascend to attend the Aspen Institute's Action Leaders Forum in 2016, a gathering of 350 world leaders who have been successful in moving thought to action. She also contributed an essay to Maria Shriver's report, "A Woman's Nation Pushes Back from the Brink."
A graduate of Macalester College, Perez is the recipient of numerous awards, including the Alexandrine Medal from St. Catherine University, an honorary doctorate degree from Macalester College, and the Ellis Island Medal of Honor. She serves on the board of directors for Hazelden Betty Ford Foundation, the Irwin Andrew Porter Foundation, and the board of trustees for the F.R. Bigelow Foundation. The mother of two children, Perez lives with her husband in Minneapolis, MN.
TeamWomen is pleased to offer Power Luncheon Signature Events that feature top leaders who share their personal and professional leadership stories. Support from these distinguished guests allows TeamWomen to highlight our mission: We inspire women to rise together.
*Refund Policy: Attendees can receive refunds up to 7 days before the event start date. Please contact Susan at susan@teamwomenmn.org for more information.*