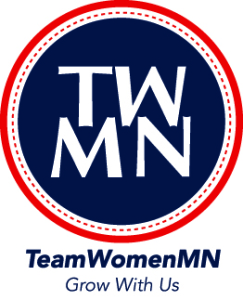 Prof Development: Gravitas & Building Your Personal Brand
April 27, 2016 @ 5:30 pm - 7:00 pm CDT - $15 – $30
In today's market, it's tough to stand out in the crowd.  What makes someone unique and can help differentiate them from someone else?  It's is all about personal branding!  There is so much information online and on social media, you want to create the marketing tools that help you manage your reputation and have others see the true you. It all starts with understanding the DNA of YOU.  So, how do you know what your personal brand is?  How do you manage it and how do you influence it once you know what it is?  This discussion will:
1)        Provide you with a tangible exercise to determine your personal brand
2)        Help define your strengths, passion and purpose
3)        Help build your personal brand
SPEAKER BIOGRAPHY:
Sharon Lazarus is a Vice President of Product Management and Editorial at Thomson Reuters, where she has spent more than 15 years building great technology products for legal professionals. She began her career as an aide to a congressman on Capitol Hill but found her passion at the intersection of technology and business. She has held various roles at Thomson Reuters in the areas of product development, business operations and project management.
In addition to a stint at an e-commerce start-up, Sharon has held positions as a general counsel and a business manager. She received her B.A. in Speech Communications from the University of Minnesota and her J.D. from Washington University School of Law.
As social media grew more pervasive over the past few years, Sharon has realized the importance of building a personal brand and managing her online reputation in a way that showcases her talent, skills and passion. She can be found blogging events from The Golden Globe Awards to the Minnesota Vikings' football games with loyal followers.
Sharon is an avid film buff and has appeared as an extra in two movies. She recently joined the Minnesota Film & TV board. She enjoys music, yoga and anything related to gadgets.
Tina Arend is currently a Vice President of Financial Planning and Analysis for Thomson Reuters, responsible for overall financials for the $3.4B Legal division. She has been with Thomson Reuters for the past 16 years in various roles supporting operations, strategic planning, financial reporting, acquisition analysis, internal controls, and business process improvements.
Before joining Thomson, Tina was the assistant controller at CMS Hartzell Inc., a provider of electronic packaging systems and enclosures. She also worked as an auditor in public accounting for five years with exposure to a wide variety of industries including non-profits, lawful gaming and manufacturing. She has a bachelor's degree in accounting from the College of St. Benedict and is a CPA (inactive).
Over the past few years, Tina has had the opportunity to participate in various development programs and personal coaching that has highlighted for her the importance of sharing your experiences with others.