Virtual Fitness Bootcamp with Chris Freytag
September 23, 2020 @ 7:30 am - 8:15 am CDT - $20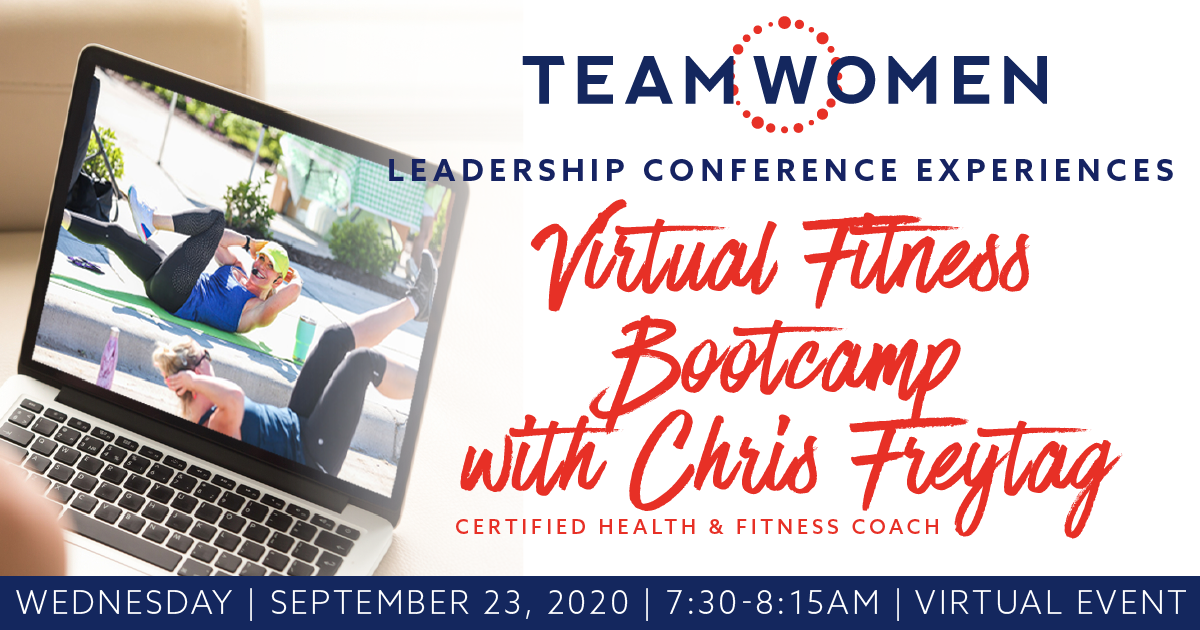 [av_button label='Register Now' link='https://teamwomenmn.z2systems.com/eventReg.jsp?event=258&' link_target='_blank' size='medium' position='left' icon_select='yes' icon='ue8cb' font='entypo-fontello' color='theme-color' custom_bg='#444444′ custom_font='#ffffff']
This is a donation-based event. Please donate $20 on the last page of registration before you confirm. Proceeds are generously donated to TeamWomen.
Not comfortable joining the live bootcamp session? Plan to attend a 45-minute virtual session with Chris on September 23rd at 7:30 AM.
The mission of TeamWomen is to inspire women to rise together. Through nearly 40 professional development opportunities throughout the year that include a focus on health and wellness, networking, and mentoring, we provide a safe, comfortable space for women to connect, grow, and be inspired. Our sister organization, Empower Leadership Academy, provides personal growth opportunities for young girls in 5th-12th grade. Our expert coaches guide cohorts through mental wellness, confidence, resilience, and leadership. Please consider making a donation to support our work!
Related Events