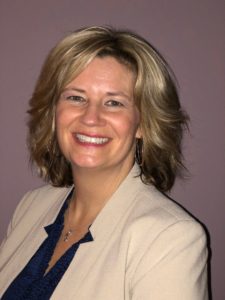 We're gearing up for our event on March 12th with Pam Borton, so don't forget to grab your ticket! In honor of this leadership development experience, we're highlighting Frandsen Bank & Trust, a featured sponsor who will join us during this special night. Frandsen is a $2 billion community banking organization with 35 locations in Minnesota, Wisconsin, and North Dakota.
Karen Brekke, their Chief Administrative Officer, recently shed light on the organization with us. Karen began working for the Frandsen organization in 1992 as a Customer Service Representative. Fast forward 28 amazing years and she is now Frandsen's Chief Administrative Officer and Chairwoman of the Board of Directors. Karen was recognized in 2013 as a Rising Star in Banking by Northwestern Financial Review.
What drew you to sponsoring TeamWomen?
When asked if we were interested in sponsorship of this event, it was a quick yes! We believe in what TeamWomen is doing to champion the personal and professional lives of women. There are so many women doing incredible things, and through TeamWomen events, these experiences serve to inspire, give confidence, and grow creativity.
What experiences within Frandsen do you provide specifically for women?
We have approximately 500 employees in Minnesota, Wisconsin, and North Dakota, and an incredible 70% are women. We firmly support the growth and development of women. As women's leadership and networking groups continue to emerge in the tri-state area that we serve, we strongly encourage membership and participation. Additionally, we believe in the power of mentors both internally and externally for personal, professional, and leadership development.
What are three things that separate you from other companies within your industry?
Frandsen Bank & Trust founder Dennis Frandsen, through his Frandsen Family Foundation, provides full two-year scholarships to a technical or community college to every graduating senior from two rural high schools in both Minnesota and Wisconsin. The participation rate at some of the schools is nearly 100 percent.
We have been recognized the last four years by the Minnesota Bankers Association as Community Champions for our commitment to the communities we serve through financial support, employee volunteer hours, and financial education.
In conjunction with KSTC/Prep45, we sponsored the #FrandsenForward, Banking on Students and Communities campaign, providing grant opportunities for Minnesota schools to enhance academic, extracurricular, or community programs. Of the Minnesota schools, 112 applied for our six grant opportunities, which will be awarded throughout the State Boys' High School Hockey tournament.
What are some of the big things happening for your company in 2020?
We acquired People's Bank Midwest in 2019 and look forward to working with this incredible banking organization in 2020.
We are focused on our continued work of deepening and growing our Frandsen Way Corporate Culture to the benefit of our employees, customers, and communities.
To get tickets to Developing Resilience & Mental Toughness in the Workplace on March 12th, click here.