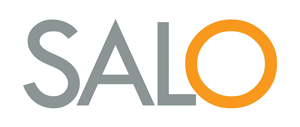 We're honored to highlight Salo this month who is a TeamWomen Silver Sponsor! Since 2002, Salo has been connecting people, building careers and growing businesses by partnering with exceptionally skilled and seasoned leaders who find purpose and inspiration in solving today's most difficult business challenges in HR, finance and accounting.
Learn why they're a continued sponsor of TeamWomen; how they help women through hiring, mentoring and advocacy; and the big things happening for them in 2020 below.
What drew you to continue sponsoring TeamWomen?
Salo's mission is connecting people to make a difference, and it aligns perfectly with what TeamWomen stands for and accomplishes. We are proud to be a company co-founded by a woman with more than 50% of women on our management team. We believe in the leadership of women, and want to do what we can in the community to help women find careers they love and build companies they're proud of.
How does Salo support other women around them, professionally and personally?
Our business is talent, and our goal is to help individuals find happiness in their careers and lives. We support women in our business through hiring, mentoring and advocating for them. We are a company of connectors, so when we might not be the right fit, we'll help women by connecting them to someone who can help.
What does success mean to Salo?
Did you know only 15% of employees are engaged in their work? Success to us is when this number is flipped.
What are some big things happening for Salo in 2020?
We want to continue our path to growth, while helping more companies solve complex challenges and more consultants find meaningful careers. Knowing some form of this virtual environment might be here to stay, we're also looking at the right ways to evolve and grow our business and offerings from that perspective.
To learn more about Salo, visit their website.