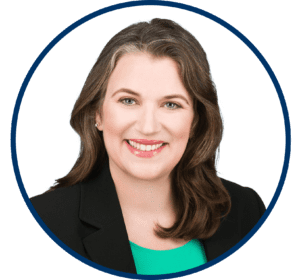 Meet Lisa Beth Lentini, CEO and Founder of Lumen Worldwide Endeavors, who is also a TeamWomen 2020 Leadership Conference Sponsor and TeamWomen Member! Lisa Beth has led award-winning global, legal and compliance departments within large public and private companies. She masterfully aligns resources for efficiency and helps boards further strategic initiatives while mitigating risks. With extensive knowledge in corporate governance, she's served as Corporate Secretary for multiple organizations, along with leading all aspects of M&A including due diligence, negotiating, documenting and leading the post-integration matters for dozens of deals.
Read more as she shares what drew her to sponsoring TeamWomen, her best career advice and how Lumen Worldwide Endeavors is pivoting during this time of change.
What drew you to sponsoring TeamWomen?
I was originally introduced to TeamWomen by a good friend of mine. As I was finding ways to connect and foster the leadership and development I wanted to see in our community, for leaders of all ages and stages, TeamWomen presented such a compelling approach that I felt the need to be part of that story. So, I volunteered on the steering committee for the conference and joined as a sponsor. When identifying places to focus my time, talents and treasure, TeamWomen aligned nicely with the values that Lumen espouses.
What are 3 things that separate Lumen Worldwide Endeavors from other companies within your industry?
What does Lumen mean? A Lumen is a measure of brightness and it has been said that sunlight is the greatest disinfectant. We chose Lumen as our name because we wanted to illuminate a path towards better decisions for corporations, specifically compliance and risk professionals.
Lumen Worldwide Endeavors is the only firm of its kind that combines the broad range of compliance, ethics and corporate governance experience with skilled coaching. We build programs to last because they are holistic and focus not only on the WHAT (the subject matter expertise) but on the HOW (through an emotional intelligence focus for people).
Lumen Worldwide Endeavors is about smart risk decision-making through our pragmatic, proactive, pro-business approach. While we can completely geek out on the technical aspects of our field, we really like being useful in setting up frameworks to enable better decisions and then watching our clients thrive.
What is the best career advice you've ever received?
The best career advice I have ever received: "Never count yourself out and never give up." Your chances of getting that opportunity you never try for are zero…but even if the chances are slight, you still have a shot if you just persevere.
Who or what inspires you?
I'm inspired by people who survive challenges and change, and then give back; the entrepreneurs who grow and develop through the years, the professionals who give their talents in service of others, the executives who sent the elevator back down to give opportunities, and those who mentor others along the way.
How is Lumen Worldwide Endeavors pivoting during this time of change?
We are really enjoying this time of change because we have been able to spend time investing in the business. The issues we are seeing are timeless, but the "Great Pause" is starting to dramatically show what is important — both from a compliance perspective but also from a human well-being perspective.
Learn more about Lumen Worldwide Endeavors on their website.