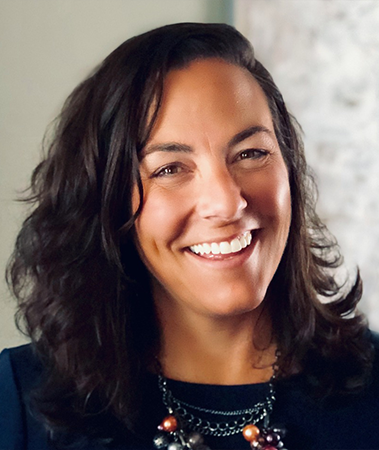 TeamWomen is grateful to have so many rockstar board members and women who make up our community! This month, we're highlighting Laura Boyd, a TeamWomen Member and Board of Directors Member who is the CEO of Leadership Delta.
Laura has over 25 years of experience working with organizations to help them develop sustainable growth. She has been a leader on executive teams for large companies, emerging companies, and non-profits, as well as a business owner. She believes Leadership is the ultimate Delta for change, strategy, and growth in an organization and is now taking her years of experience helping businesses become high-performance organizations.
Find out what she's learned as an Empower Leadership Academy coach, the best career advice she's ever received, and her thoughts on finding inspiration within ourselves!
Why did you join TeamWomen and what keeps you involved?
My whole career has been about networking with others, developing and coaching people, giving back, and lifting up young professionals. When I was looking at strong organizations to belong to, all of my own personal pillars lined up perfectly with TeamWomen. I stay engaged in TeamWomen because of the caliber of women professionals, the strong programs, and the ability to give back through the Empower Girls Leadership Academy.
What have you learned from being an Empower Leadership Academy coach?
I think a better way to say that is what haven't I learned from being an academy coach? 🙂 There are 3 consistent learnings from Empower: 1) The girls in the program are smarter and more confident than I was at their age, which gives me great joy to see that the world is changing — even if it's just a little bit. 2) People of all ages deal with the same "stuff." If you provide the right direction, encouragement, compassion, and tools, people can succeed at any age. 3) We all have strengths and weaknesses. The more we focus on what we are good at and enjoy doing, the better leader we will be.
What is the best career advice you've ever received?
I have received a lot of great advice over the years, but this one sticks with me often. Dudley Ryan, Partner of CliftonLarsonAllen, told me to stop and enjoy what I was doing before I moved onto the next thing. His reference was this: "You always get to the top of the mountain and see another higher mountain and want to climb that higher mountain. There are always going to be higher mountains, but what do you truly want to do with your life?" The highest mountain isn't always in the best interest for me.
Who or what inspires you?
I am inspired every day by people smarter than me, stronger than me, funnier than me, and more motivating than me, but I have worked very hard in recent years to be inspired by myself. I cannot rely on other people, nor compare myself to others, to inspire me. I need to be inspired by me first before I can truly value other's perspectives. Every day I work hard on loving me. I pray that for everyone. It would make this world a better place.
Learn more about Laura's work on Leadership Delta's website.