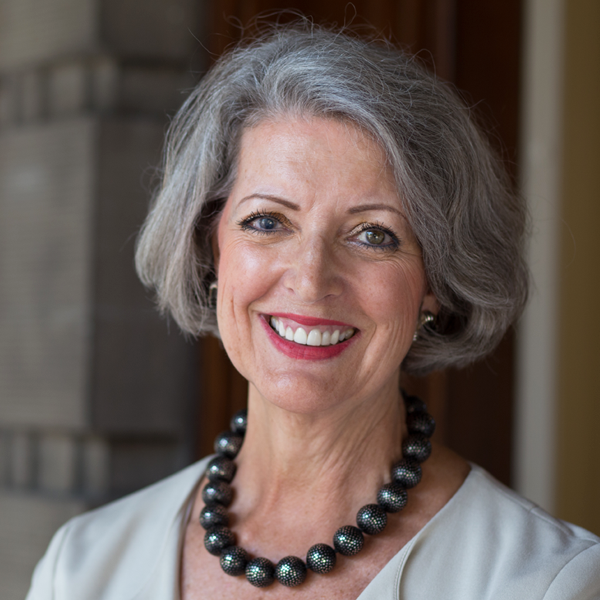 Becky Roloff, the 11th president of St. Catherine University, will speak at our upcoming luncheon on August 8. Throughout her distinguished career in the private and nonprofit sectors, she has demonstrated extraordinary leadership, a commitment to inclusion, and an ability to achieve financial stability through fundraising.
Becky came to St. Catherine University from the YWCA of Minneapolis, where she served as the president and chief executive officer for 11 years. She led the organization with a mission to eliminate racism, while empowering women and girls. Under her leadership, the YWCA of Minneapolis successfully completed a capital campaign, grew its revenue substantially, and significantly increased the diversity of its board of directors.
Her leadership has been recognized with national and community accolades, including New York City's YWCA Academy of Women Achievers Award, Archdiocese of St. Paul and Minneapolis' Leading with Faith Award, Twin Cities Business' Outstanding Director Award, and St. Catherine's Outstanding Alumnae and Alexandrine Awards.
Becky currently serves as a trustee for the Charles & Ellora Alliss Educational Foundation, and is a member of Women Corporate Directors. She also chaired the boards of The Blake School and the Children's Theatre Company, and recently served as president of the International Women's Forum of Minnesota and the Minnesota Women's Economic Roundtable.
Join us during this special event to hear the key takeaways she's learned throughout her career — register today!