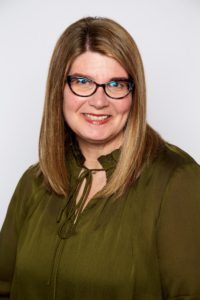 We're excited to highlight Edith Young as our member spotlight this month! After attending this year's Leadership Conference, she became an official TeamWomen member, as well as an Elite Happy Hour Sponsor for our 2018 WaveMaker Awards.
As an IT Supervisor for Hennepin County, Edith supports 248 employees within the Public Defender's office. She also has a passion for beauty, and in January 2017, she became a consultant for Beautycounter.
Learn how she finds balance on a day-to-day basis, as well as her top three things that have attributed to her success below!
What is your favorite part of being an IT Supervisor at Hennepin County?
My favorite part of being an IT Supervisor is my team! I am extremely fortunate to have very talented team members from an IT perspective, but who are also focused on being ambassadors for systematic change within our legal system. We support 248 employees who are attorneys, paralegals, investigators, legal office assistants, and dispositional advisors. Working with these fellow colleagues is a great privilege.
What drew you to becoming a consultant at Beautycounter?
I've always been a sucker for bold lipsticks, beautiful eyelashes, and sparkling eyeshadow! But what drew me to the Beautycounter brand was their mission. Their mission, and my goal as a consultant, is to get safer products into everyone's hands. I love educating others and helping them become aware of what chemicals are in their beauty and skin care products. People are often amazed that the United States has not passed a major federal law to regulate the safety of ingredients used in personal care products since 1938. That's 80 years – 80 years too long!
What advice would you have for someone who wants to start a side passion?
If you love it, just do it! It doesn't have to be a job! During my first year at Beautycounter, I just tried to talk about their mission and values, while spreading a message on social media. Now, as a consultant, I set aside a couple of nights per week, so I can still find balance.
What is something people may not know about you?
That's a hard one because I'm kind of an open book. But if I had to name something, then I'd probably go with my love and support of the Wildcat Sanctuary in Sandstone, MN. Sharing information on how to end the captive wildcat crisis is one of my passions. I also serve as the Secretary on the Board of Directors, and I've been a volunteer since 2014.
What are three things that have attributed to your success?
Passion, resilience, and authenticity! Being a woman in IT is already challenging because it's male-dominated. Over time, I've learned how to engage myself, and know when I should pull back. If your work is your real passion, and if you're resilient in delivering the same message, then someone will hear you.
What can women do to support other women around them, professionally and personally?
You can get involved with an organization like TeamWomen! The support and opportunities offered are wonderful ways to grow yourself professionally. On the personal side, don't hesitate to show support to another woman professional by simply showing gratitude or recognition. Often as women, we feel like we are supposed to carry the whole world on our shoulders, and that simply is not the truth! It takes a village to support each other. 😊