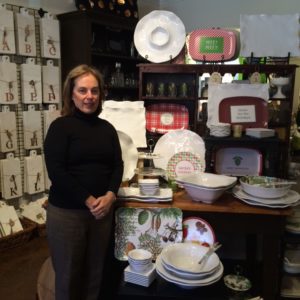 Lindi Dillon is the owner of Fleurish, providing customized gifts for personal and corporate needs for 15 years.
At Fleurish, they design unique baskets that add delight — and deliciousness — to any occasion, including birthdays, showers, graduations, and so much more. In 2013, they moved their retail location to Excelsior, Minnesota where they feature their full line of personalized stationery and giftware, invitations, and an extensive line of gifts, award-winning gourmet foods and tableware.
Learn what drew Lindi to TeamWomenMN, how she feels women can help other women, and what she attributes to her success!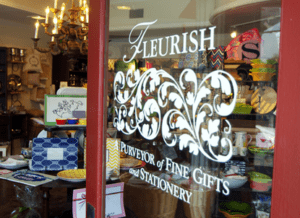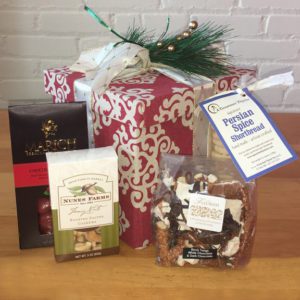 What drew you to TeamWomenMN?
I was drawn to TeamWomenMN because I was interested in finding a group of women that support each other in the Twin Cities. I wanted to be able to meet new people and network with them by listening to their stories about their business life and how it is woven into their personal life. I feel that balance is a constant challenge for women and I find it inspiring to hear the stories of members.
What experiences have you had within the organization?
Specifically, I have been involved with networking meetings, the speaker luncheons, and the all-day conference. These events have provided me with leadership examples and the friendship of other successful women.
What can women do to support other women around them, professionally and personally?
Women can support other women by being opening to listening and sharing experiences with each other. Finding commonality goes a long way and women's perspective on business and life is something I have always valued back to my days at St. Kate's!
What does success mean to you?
Success to me is your reputation, who you are and what you stand for- it's what you have if everything else should go away. You need to be able to look in the mirror and like what you see!
What are three things you attribute your success to?
The three things I attribute my success to is hard work, taking risks and solving problems. Owning a business requires these elements to grow and move forward. It means building a retail brand with loyal customers, great suppliers and stellar employees.
If you could change one thing in your professional career (past/present), what would you change?
If I could change one part of my career it would be to have a crystal ball surrounding the current challenges of retail. There are many forces coming at a small business and knowing how to adapt to the ever-changing environment would be oh so helpful.