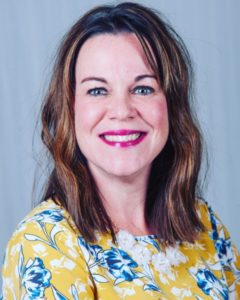 We're privileged to highlight TeamWomenMN Annual Sponsor, The College of St. Scholastica, in our first Sponsor Spotlight.  Melissa Goodson, PhD, Assistant Professor, Management School of Business & Technology and TeamWomenMN member shares what type of organizational characteristics are reviewed when considering sponsorship and how TeamWomenMN fit their criteria, what experiences they currently provide specifically for women and what three things they tell their students to do to achieve success.

Learn more about The College of St. Scholastica here: http://www.css.edu
Learn more about Melissa Goodson, PhD here: https://www.linkedin.com/in/melissa-goodson-phd-7390579/
What drew The College of St. Scholastica to sponsoring TeamWomenMN?
We were looking to partner with organizations that shared similar values and served the same audience we serve at The College of St. Scholastica.  Our values, grounded in the Catholic Benedictine heritage, are Community, Hospitality, Respect, Stewardship, and Love of Learning.  We have a strong female presence in our programs.  TeamWomenMN has positive energy around empowering female leaders and developing relationships – we wanted to be part of the excitement.
What experiences within The College of St. Scholastica do you provide specifically for women?
The college was founded for women even before women had the right to vote. Our college is currently 72 percent female and we continue to embrace core values that support our goal of being more equitable and pluralistic. We continue to cater to the needs of the working female with flexibility and community building opportunities.
How do the students at The College of St. Scholastica support other women around them, professionally and personally?
An active community of women is brought together with the expectation that Inclusive Excellence is essential in building relationships and that diversity in thought is crucial to learning.  Equity and inclusion are key to supporting personal and professional growth. The Catholic Benedictine heritage is central to supporting the vision of academic excellence and a strong community.
What does success mean to The College of St. Scholastica?
Success at The College of St. Scholastica means finding yourself and your place in your family, neighborhood, workplace, community and world. It's truly helping others find a personal path forward in life. We believe a liberal arts background provides students with diverse perspectives and thoughts achieving academic excellence for everyday good.
What are three things that you tell your students to do in order to become successful?
Get to know yourself. In order to make a difference, you have to understand and reflect on your own values and goals.  Where are you now? Who do you want to be?
Find your personal and professional voice. Speak up and don't be afraid to ask for help.  Get comfortable sharing your thoughts and staying true to you.
Do what you love.  Work takes passion and commitment.  If you are not happy with your career, it's not the right career for you.
Any advice you would like to provide to TeamWomenMN members?
Continue to actively participate and contribute to the great community of women involved with TeamWomenMN. In order to break through barriers, we need to stand together, unified, collaborative and passionate.  Believe in yourselves and the good work you do at home and in the office.
When thinking of The College of St. Scholastica, what do you want our members to remember and share with their friends/family/peers?
Lifelong learning is important in all aspects of life.  We have online and on-ground innovative programs to help people meet goals. From free, massive online open courses (MOOCs), to in-person graduate degree programs, we have opportunities to help individuals achieve their goals.  We have classes in Duluth as well as St. Paul, St. Cloud and a few other sites across MN for both traditional and non-traditional students. We may be biased, but we believe the MBA in Leadership & Change is a unique, life changing experience.