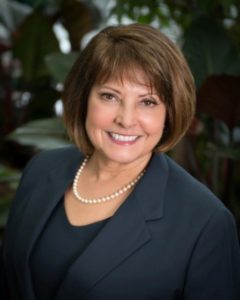 We're honored to highlight 2017 TeamWomenMN Member of the Year and long time sponsor, Lisa Huey, in our first Member Spotlight. Lisa shares three things that have attributed to her success throughout her career. Learn more about what she'd change, what she'd recommend, and how TeamWomenMN has helped her.
As a Senior Financial Advisor and Portfolio Advisor with OKH Wealth Management, Merrill Lynch, Lisa's mission is to help her clients make the right decisions around their money and to help them build wealth, leading to a comfortable retirement. Her goal is to make financial issues understandable and to reduce anxiety about money issues.
Connect with Lisa on LinkedIn.
How long have you been a part of TeamWomenMN?
Since the beginning. I attended the very first conference and thought, wow, a networking group that is made up of women, supports women and mentors women – I needed to be a part of it. Additionally, I met Pam Borton, the Co-Founder of TeamWomenMN, at a golf event and was instantly drawn to her. I found Pam to be very open, friendly and approachable, and I knew with her leadership, this was the place to be.
To give you a little background, I come from the financial industry where I was the very first woman executive in a leadership position in a business made up of all men. This was back in the 80s – women did not get the same treatment back in those days. I knew that as I was climbing a tall ladder but it didn't stop me from getting to the top.  So when I came across an organization all about women, it was so refreshing and extremely appealing because I really love to support women, watch them succeed and help them when I can.  We need each other and we need to stick together.
What are three things you attribute your success to?
Hard work. You've got to put in the time, roll up your sleeves and focus to get the job done. It takes focus and a lot of energy. You have to work smarter now, more than ever, but if you do that and work hard, your efforts will pay off.
Learn from mistakes. Forgive yourself and take a good long look at what went wrong. Mistakes are a great way to learn and should not be shamed. Bad luck is your good luck if you look at it that way. One door closes and another opens.
You have to have the gusto to keep going. Stay positive and optimistic and keep moving forward.
If you could change one thing in your professional career (past/present), what would you change?
Balance.  I am very goal-oriented and really need to focus on balance. It's easy for me to reach business goals, but to manage my balance I have to actually schedule time with friends, family and other activities that allow me to be balanced in my life. Right now, I am focused on a triathlon (my second one) and to be successful, I need to schedule in workout time on my calendar to accomplish this goal.
Any advice you would like to provide to the TeamWomenMN members?
Don't be afraid to ask for help and be available to help others. As women, we are still the minority and we need to support each other in our efforts and be available to help when we can.