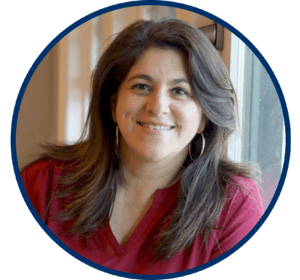 We're excited to shine a light on TeamWomen Board Member Julieta Piox for our Member Spotlight this month!
Julieta has empowered people to succeed for over 15 years. She is a leadership development professional with a solid background in marketing and communications, change management, coaching, and training. Julieta is a John Maxwell Certified Coach, Trainer, and Speaker and is committed to aiding the personal and professional growth of individuals and organizations through study and practical application of proven leadership methods.
As the CEO of Julieta Piox Consulting Group, Julieta provides leadership coaching and development to individuals and teams. She delivers inspirational and dynamic keynote presentations and workshops on topics related to leadership, change management, and personal power.
Julieta is also the founder of the Latina Youth Leadership Academy, a non-profit leadership organization focused on developing young Latino leaders so they can thrive in their futures and communities.
Why did you join TeamWomen and what keeps you involved?
I joined TeamWomen because I wanted to be part of a network of women who I can learn from and be inspired by. I was also attracted to the leadership development opportunities available to all members and the different capacities in which I could serve alongside other amazing women.
What inspired you to launch Latina Youth Leadership Academy (LYLA)?
LYLA was inspired by the need to have a culture-driven program for my own two daughters. Eleven years ago, I was looking for a program that not only provided leadership opportunities but reflected aspects of the Latino culture — and had role models that showed the way and possibilities of a bright future for our Latino youth. I did not find one at the time, so I created one for them. My two daughters were the inspiration for this non-profit that now serves Latino boys and girls across the metro area.
What are 3 things you've learned on your career journey?
Be your authentic self in all you do and don't be afraid to go after your dreams. Living the life we were created for can be the most rewarding experience.
Look for a way to give back to your community by investing in the next generation of leaders. They are the ones who will be making decisions for us in the near future.
Be adaptable to change and open to possibilities.
What can women do to support other women around them, professionally and personally?
Women can support each other by celebrating their accomplishments, providing direct feedback, making sure their ideas are heard, and encouraging everyone to share their stories with others. Being supportive means being a mentor or sponsor, and sharing your keys to success so others can win in life and their careers.