2018 Annual Women's Leadership Conference
May 11, 2018 @ 8:30 am - 5:00 pm CDT - $125 – $170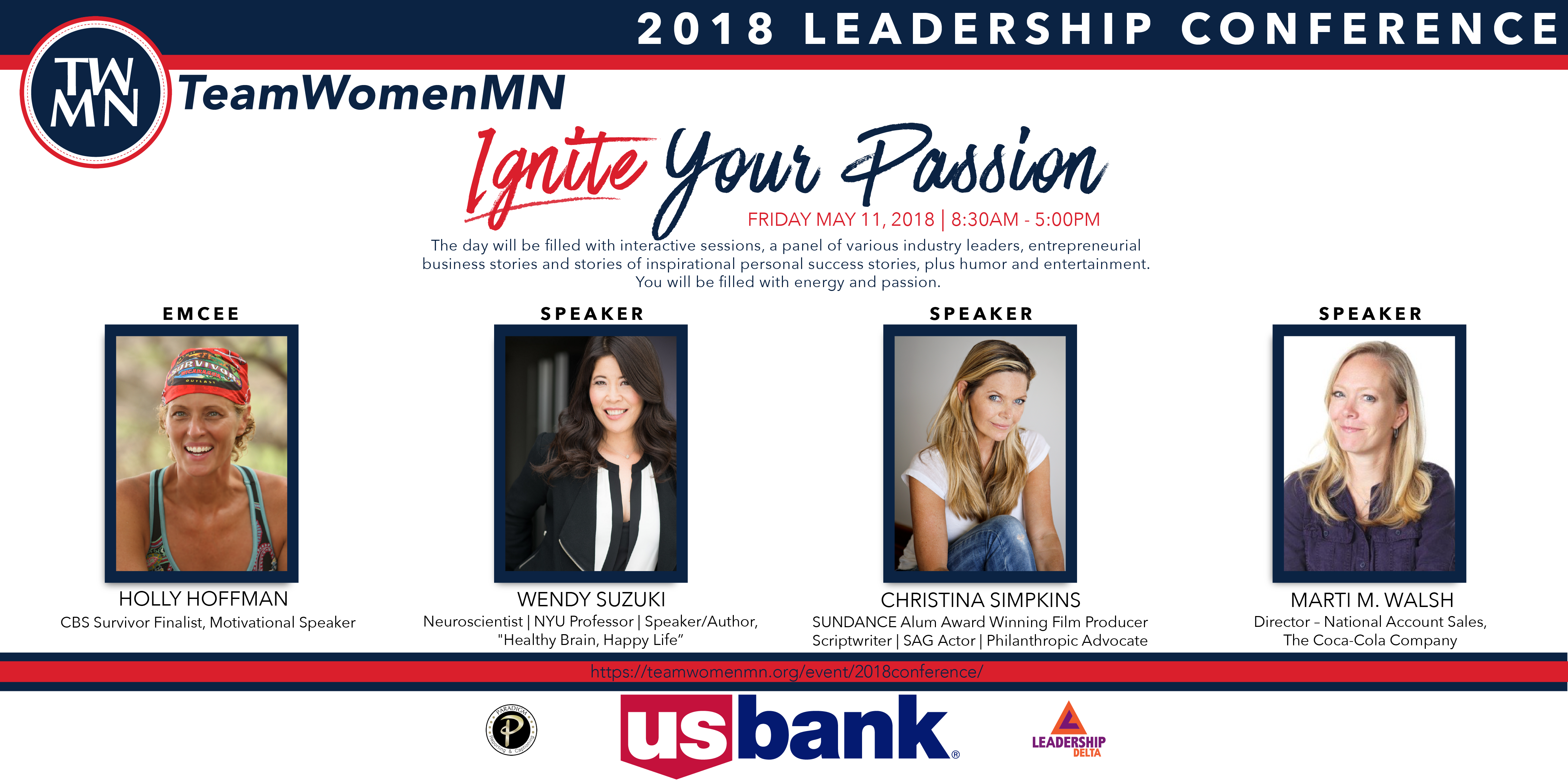 [av_button label='Purchase Tickets' link='manually,https://www.eventbrite.com/e/2018-annual-womens-leadership-conference-ignite-your-passion-tickets-41149653722′ link_target='_blank' size='medium' position='left' icon_select='yes' icon='ue8cb' font='entypo-fontello' color='theme-color' custom_bg='#444444′ custom_font='#ffffff']
A full-day of inspiring, hopeful stories from powerful women who come from a variety of professions, backgrounds, educations, and experiences. Their stories will impact each attendee in a personal and inspiring way.
The day will be filled with interactive sessions, a panel of various industry leaders, entrepreneurial business stories and stories of inspirational personal success stories, plus humor and entertainment. You will be filled with energy and passion. The day will wrap up on a high note by connecting with fellow attendees at Happy Hour.
Commit to being energized by this powerful event!