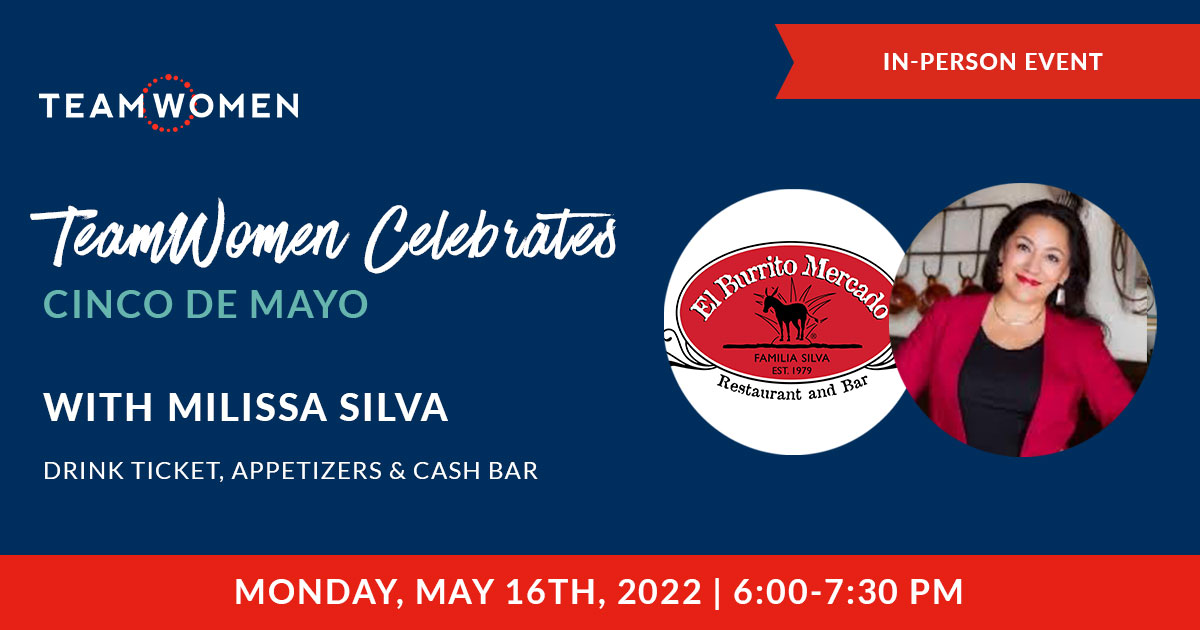 (IN-PERSON)TW Celebrates Cinco de Mayo with Milissa Silva, CEO of El Burrito Mercado!
May 16 @ 6:00 pm - 7:30 pm CDT - $35 – $55
What better way to learn more about the meaning of Cinco de Mayo than to be immersed in an evening experiencing this latin culture and cuisine at El Burrito with our host and TeamWomen member Milissa Silva.
Enjoy an evening of fellowship and fun while you hear Milissa share information on:
Cinco de Mayo, what it is and what it represents to MN and to the US
Melissa's journey as a Latina business owner
Diversity and inclusion from the Latino lens
El Burrito would also provide a coupon or discount for anyone who wants to purchase anything at the store. This event is brought to you by the TeamWomen Diversity, Equity and Inclusion Committee.
This committee is hosting a series of cultural experiences throughout the year to learn more about other cultures and be immersed in each one of them. For questions about this event, contact DEI Committee Vice Chair, Julieta Piox at julietapiox@gmail.com.
Related Events