Leading Through Crisis | Marcia Malzahn | Virtual TeamWomen Talks
April 1, 2020 @ 12:00 pm - 12:45 pm CDT - Free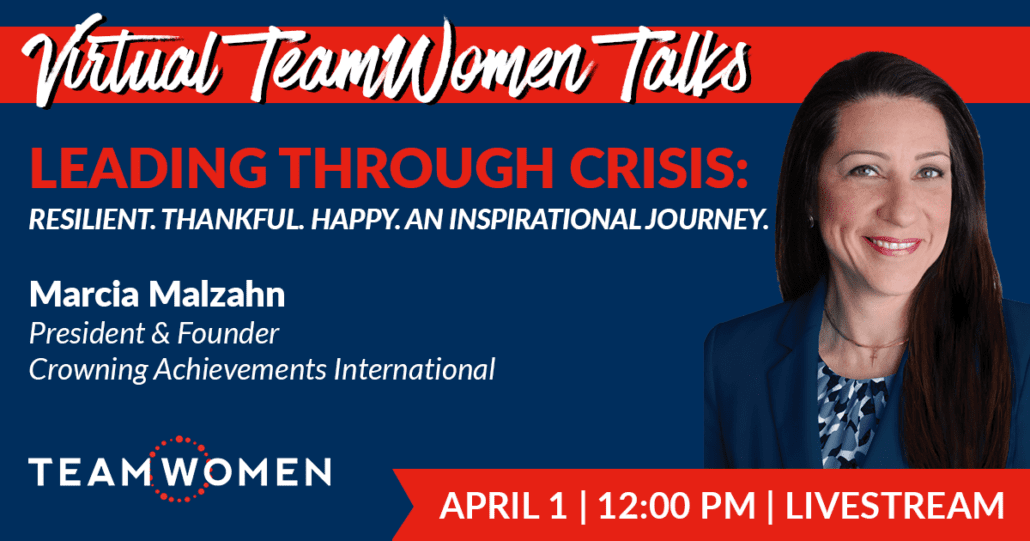 [av_button label='Livestream Is Full' link='#' link_target='_blank' size='medium' position='left' icon_select='yes' icon='ue8cb' font='entypo-fontello' color='theme-color' custom_bg='#444444′ custom_font='#ffffff']
[av_button label='Make a Donation' link='https://teamwomenmn.z2systems.com/np/clients/teamwomenmn/donation.jsp' link_target='_blank' size='medium' position='left' icon_select='yes' icon='ue8cb' font='entypo-fontello' color='theme-color' custom_bg='#444444′ custom_font='#ffffff']
Discover how an immigrant who came to America with nothing more than her values leveraged resiliency, thankfulness, and happiness into a lifetime of joy.
Join us for our first Virtual TeamWomen Talks, a Livestream to stay connected, gain perspective, and lift each other up! This will be a FREE 45-minute virtual talk with Marcia Malzahn, President and Founder of Crowning Achievements International, who will speak on staying resilient through hardship. Please consider supporting us by making a donation.
Marcia Malzahn (Marci) was born in Nicaragua, Central America. In 1979, she left Nicaragua due to a revolution and fled to the Dominican Republic where she lived for seven years. Marcia moved to Minnesota in 1986 and started a 23-year career in banking. She rose through the ranks from teller to co-founding a community bank as the Executive Vice President, Chief Operating Officer, and Chief Financial Officer. In her last position, after ten years with the bank, she created and focused on the bank's risk management program as the EVP, COO, and Chief Risk Officer.
Before starting the bank in 2005, Marcia took a detour from banking for five years and worked for a $34 million revenue non-profit organization where she led IT, HR, and Finance. In October 2014, Marcia started a financial institution consulting firm, Malzahn Strategic, focusing on strategic planning, enterprise risk management, treasury management, and talent management.
Today, Marcia divides her time between inspirational keynote speaking engagements, webinars, and workshops, while coaching upcoming leaders in the banking industry, teaching at the Minneapolis campus of the Master's Program For Women, writing books, and also consulting for Malzahn Strategic.
Her books include Devotions for Working Women: A Daily Inspiration to Live a Successful and Balanced Life (2006), The Fire Within: Connect Your Gifts with Your Calling (2015), The Friendship Book: Because You Matter to Me (2016) (English and Spanish editions), and Bring Your Shoes: A Fresh Perspective for Leaders with Big Shoes to Fill (2019). Learn more about her books for purchase here.
Marci is the recipient of a number of professional awards including:
25 On The Rise award given by the Hispanic Chamber of Commerce
Forty Under 40 award given by the Minneapolis/St. Paul Business Journal
Top Women in Finance award from Finance and Commerce newspaper
Outstanding Women in Banking award given by the NorthWestern Financial Review magazine
Marci holds a B.A. in business management from Bethel University and is a certified life coach. She is a graduate and faculty of the Graduate School of Banking in Madison, Wisconsin.
Thank you to our generous sponsor: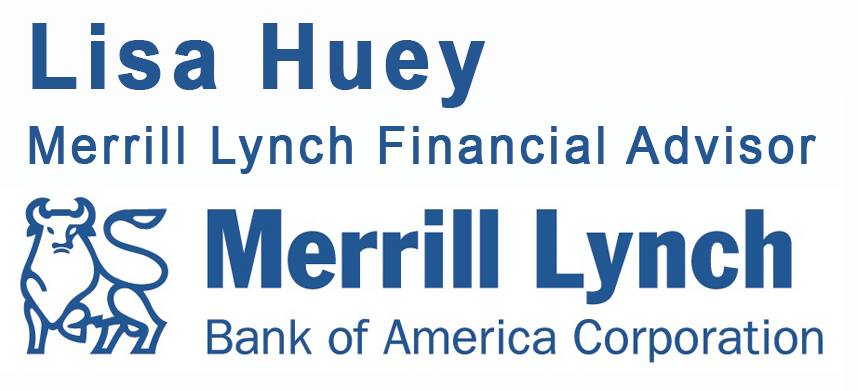 Related Events